Dog License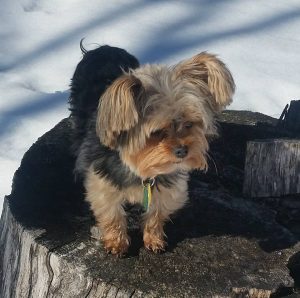 Licensing of dogs is required in the Town of Brockway. Every dog owner is required to register their dog at the beginning of the year, or within 30 days of becoming a resident or before the puppy reaches 5 months old. The license year will run from Jan 1 – Dec 31.
Registration fee is $5.00 dogs that are spayed or neutered, $10.00 for dogs not spayed or neutered. You can obtain a dog license form either within in your property tax packet, by requesting a form from the Town Clerk, or by downloading the licensing form online.
Failure to license your dog can result in a fine of $186.