Property Tax Notice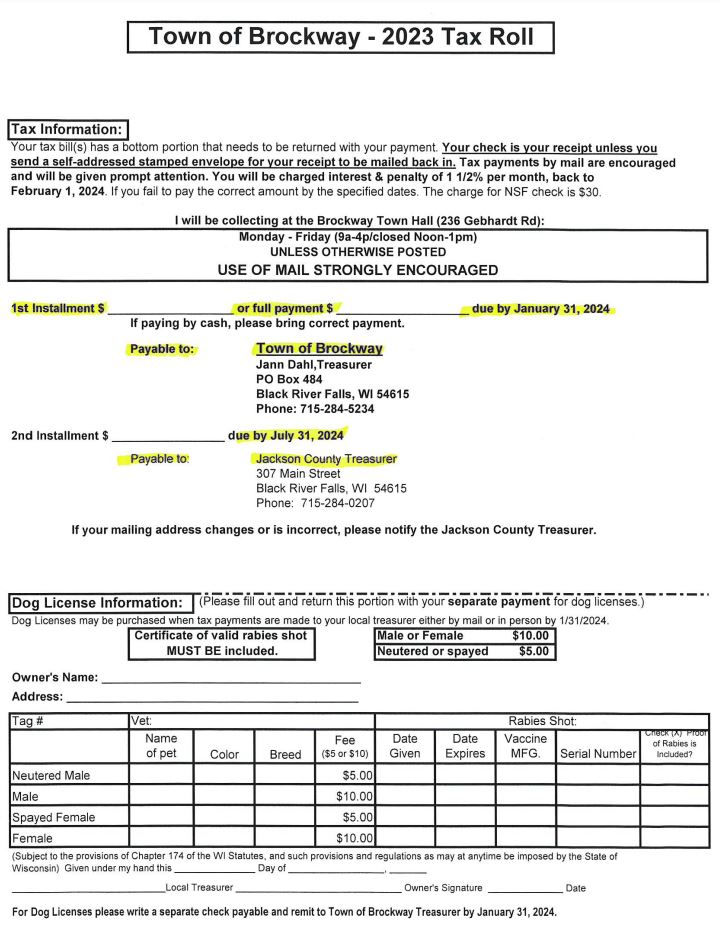 Sanitary District #1
PFAS Test Results for October 2023

Download the Full Report — Detailed Analysis Report
---
Sanitary District #1
Request for Residents
to Complete Grant Survey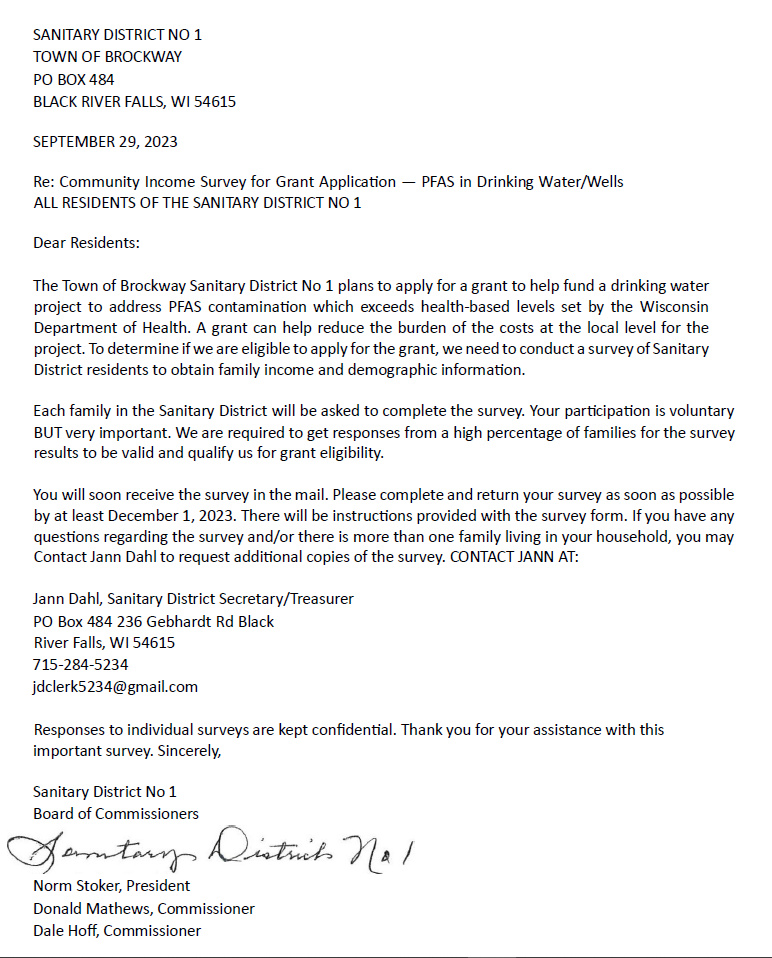 Sanitary District #1
PFAS Water Notice
September 25th 2023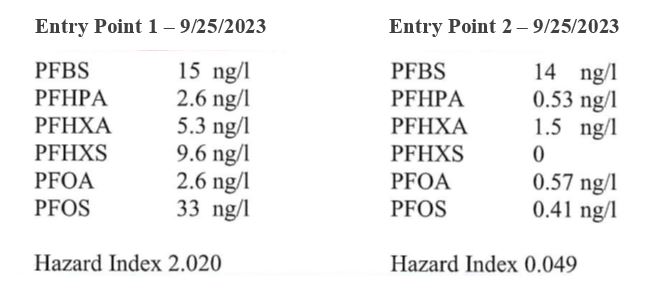 Sanitary District #1
PFAS Water Notice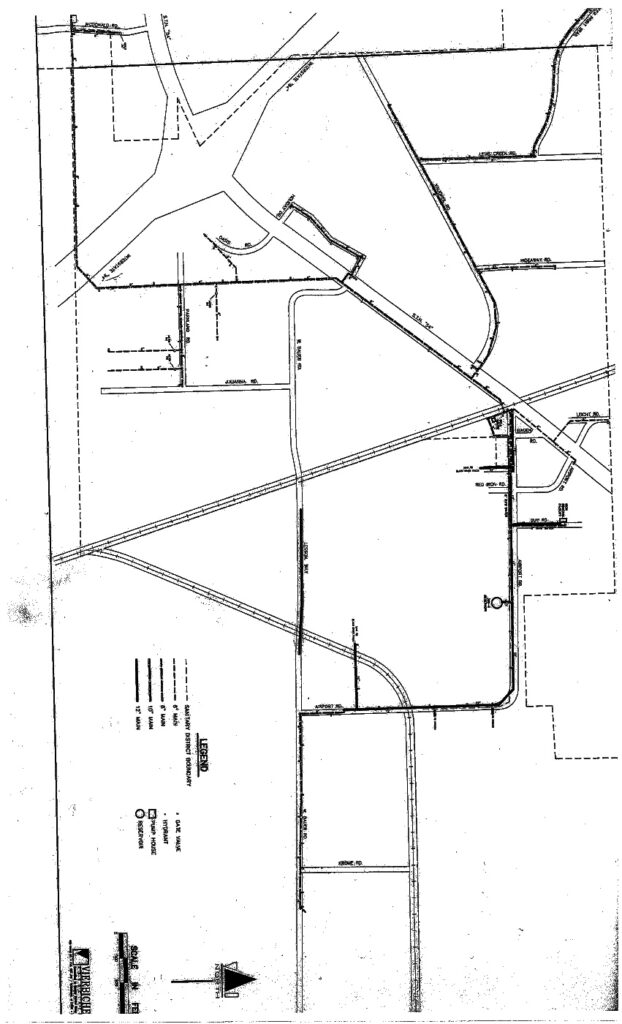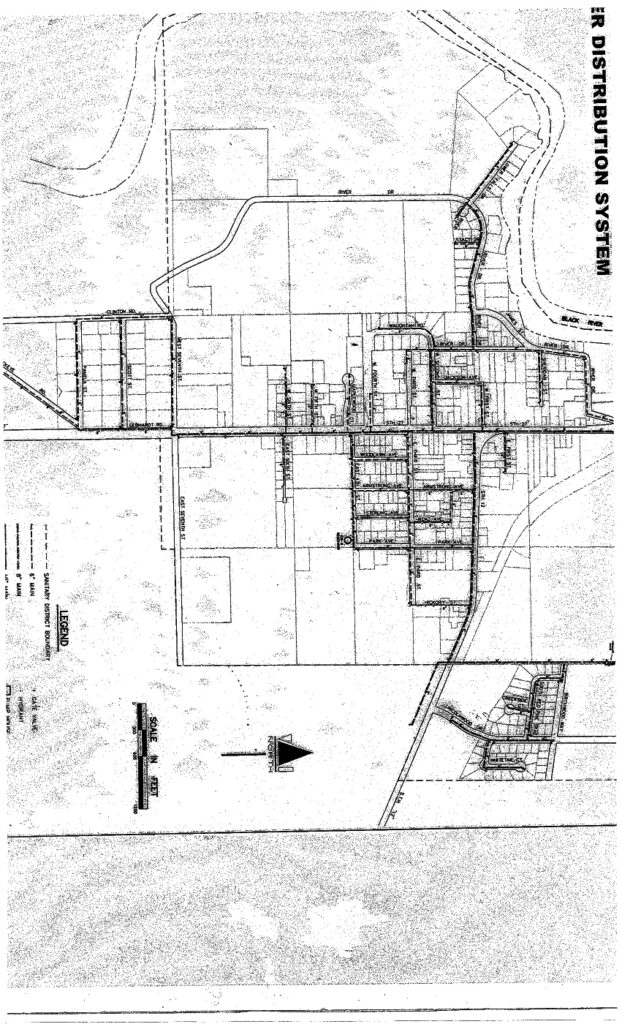 ---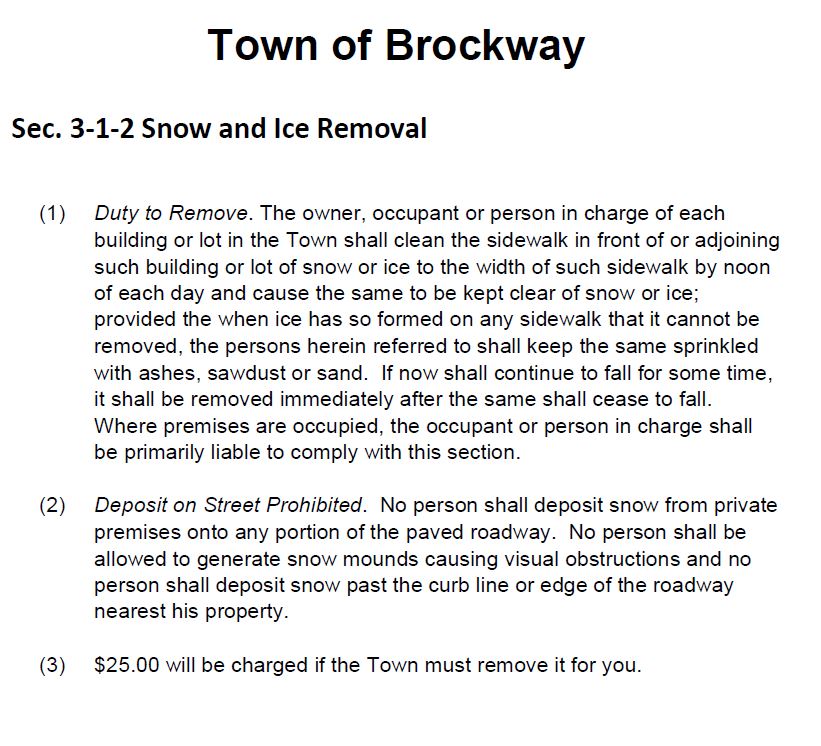 ---
2023 Recycling Pickup Calendar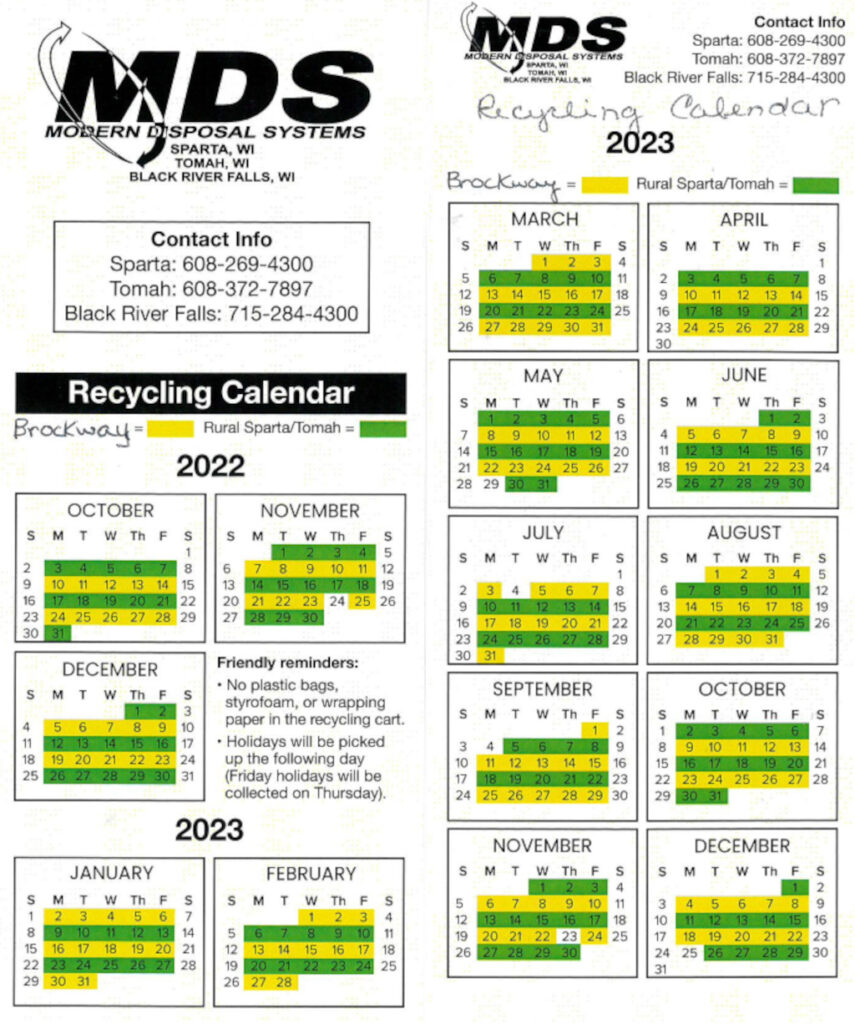 Example of Taxes for 2022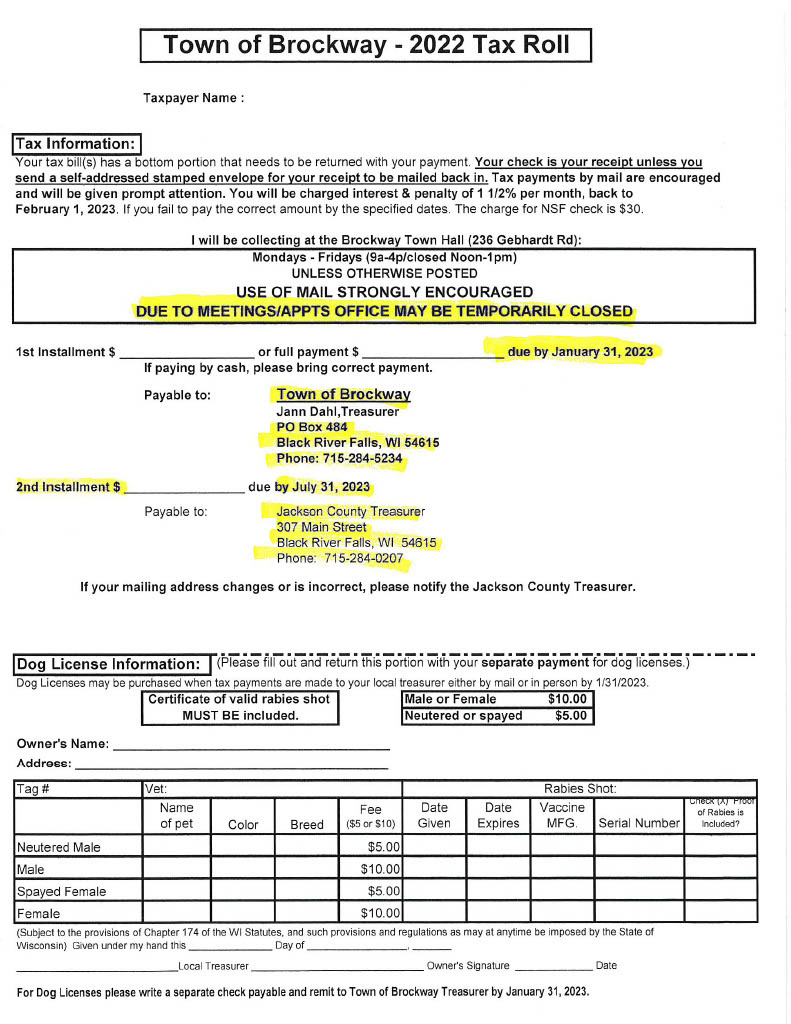 New Brockway Park Playground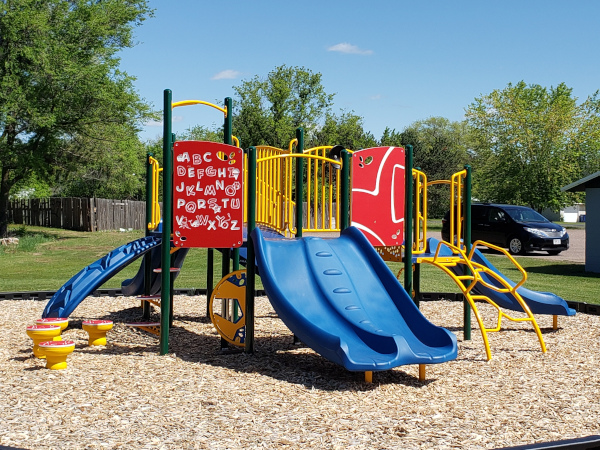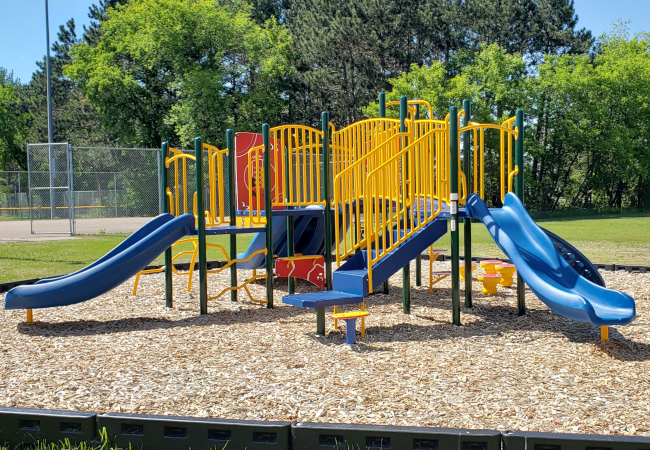 ---
---
Town of Brockway Video
Welcome to the Town of Brockway
We are glad you came to check us out. Let us tell you a little about our great community.
We are a population of approximately 2800. We have many recreational opportunities, including the Wazee Lake Recreation area which has the deepest, clearest bluest water in the state, that attracts scuba divers from all over. There is a large, white sandy beach area and camping nearby. Soon to come, there will be a concession stand with indoor restrooms with running water.
We also have lots of ATV trails that run thru Brockway and connect to many other trails and points of interest throughout Jackson County.
Our beautiful Brockway Park has great playground equipment for all ages. The park also has the newly remodeled Dale Borreson Memorial ball field, with an electronic scoreboard for little leagues on up to high school ball teams. The improvements on our park are were greatly due to a generous donation from the Ho-Chunk Nation. The park also has a tennis/pickle ball court and a shelter that can be reserved through the town hall at no cost. Restrooms are available.
The Ho-Chunk Casino and Hotel is located in Brockway for all those that want to try their hand at Bingo and Lady Luck. Many nights of entertainment are also scheduled here from real live stars, to tribute bands and even the Packer Tour bus.
We also have Perry Creek Park for fishing and hiking. Perry Creek runs into the Black River. Castle Mound State Park which has a shelter, playground equipment, hiking up Castle Mound Rock, camping and access to ATV trails. The Black River State Forest is a beautiful area to spend time relaxing and investigating. Good for hunting, too! May even catch a glimpse of an elk or two. Jackson county has introduced elk back into our area, but just to look at, not to hunt.
Our Town Board extends a welcome to one and all to come experience all that the Town of Brockway has to offer. We are a wonderful area to come play, relax and maybe even live, if you are thinking of relocating. At any rate, we are glad to have you as our guest for an hour, day or even a lifetime.
Town of Brockway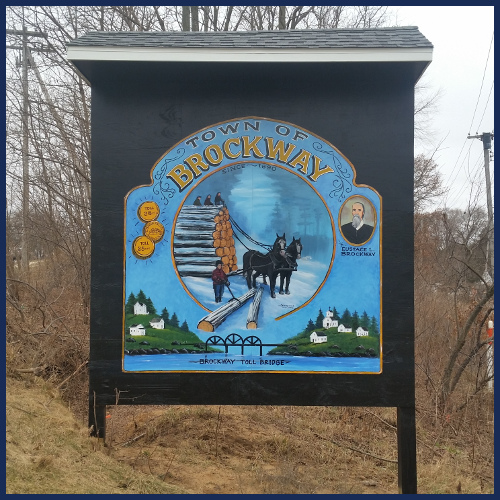 Be Fire Wise in The Town of Brockway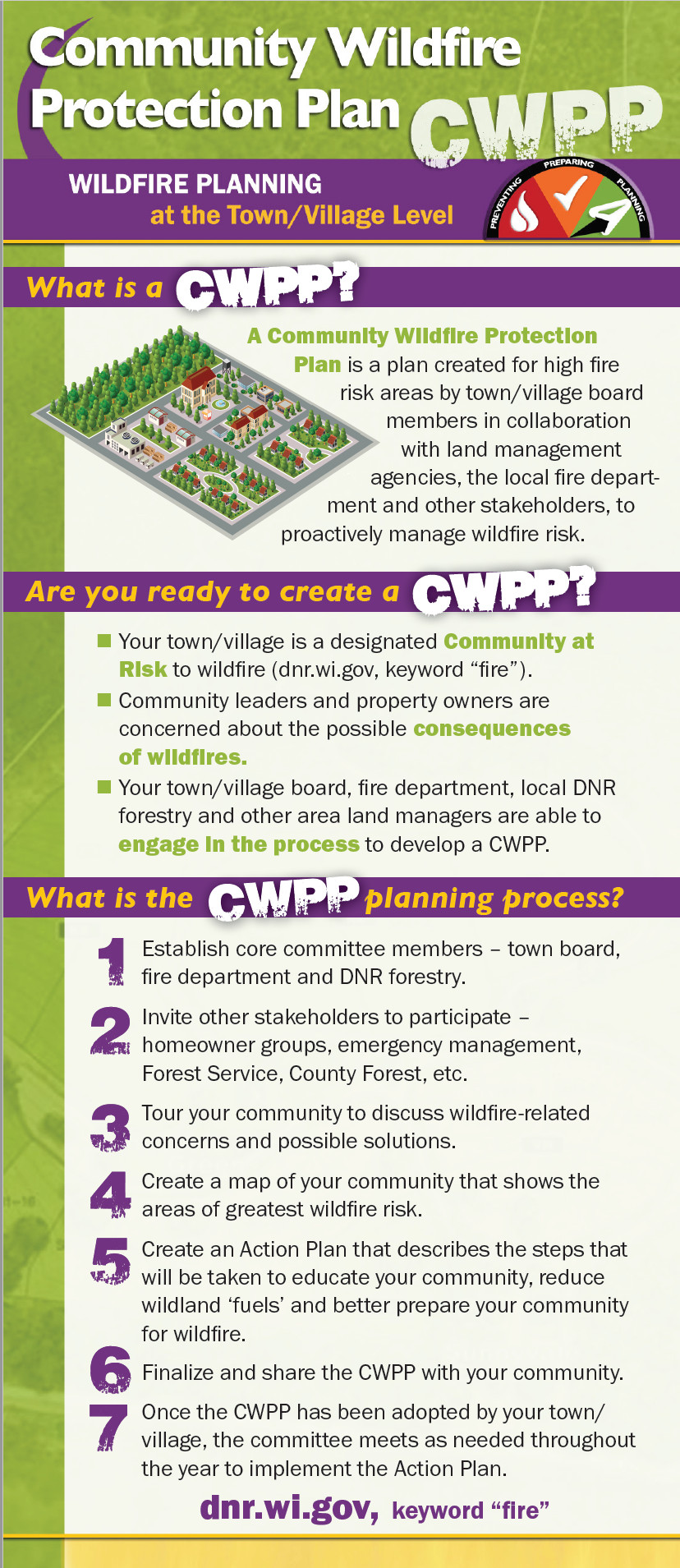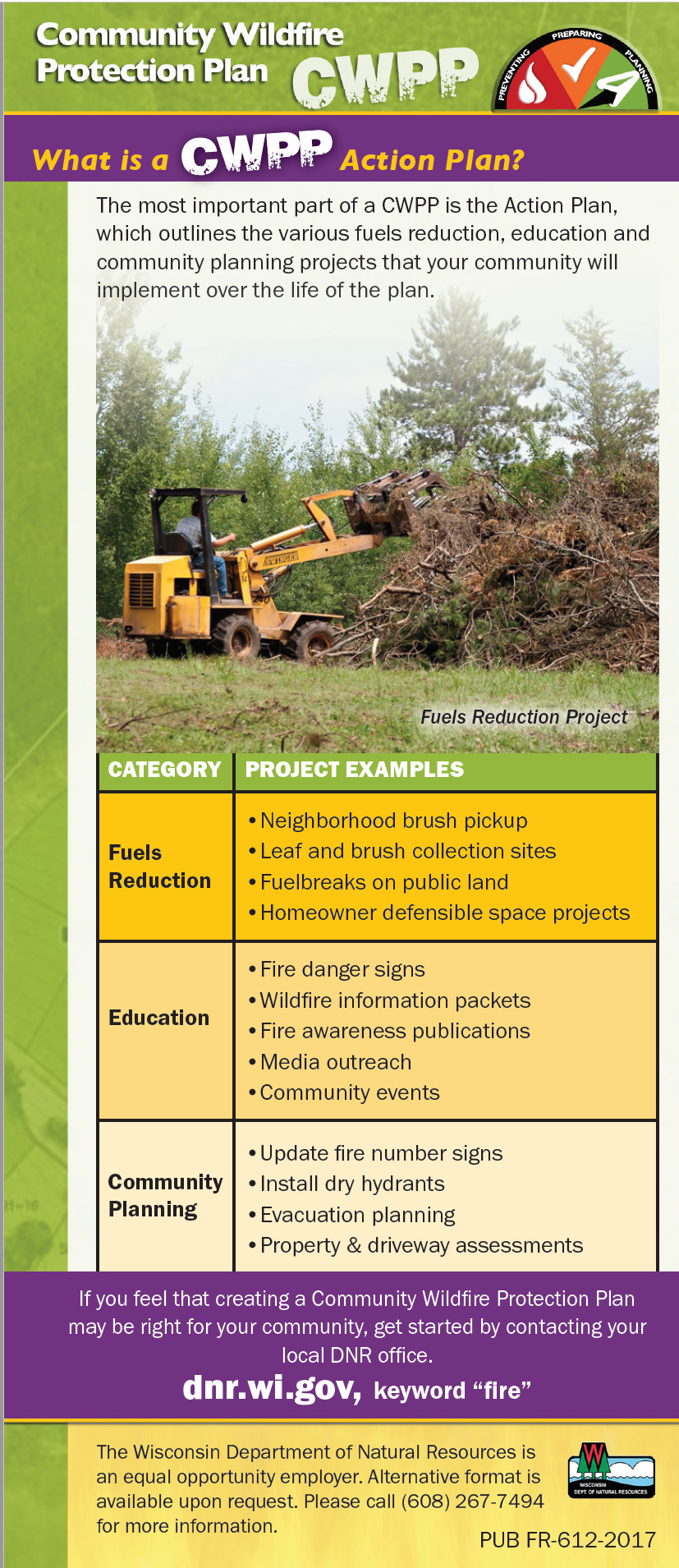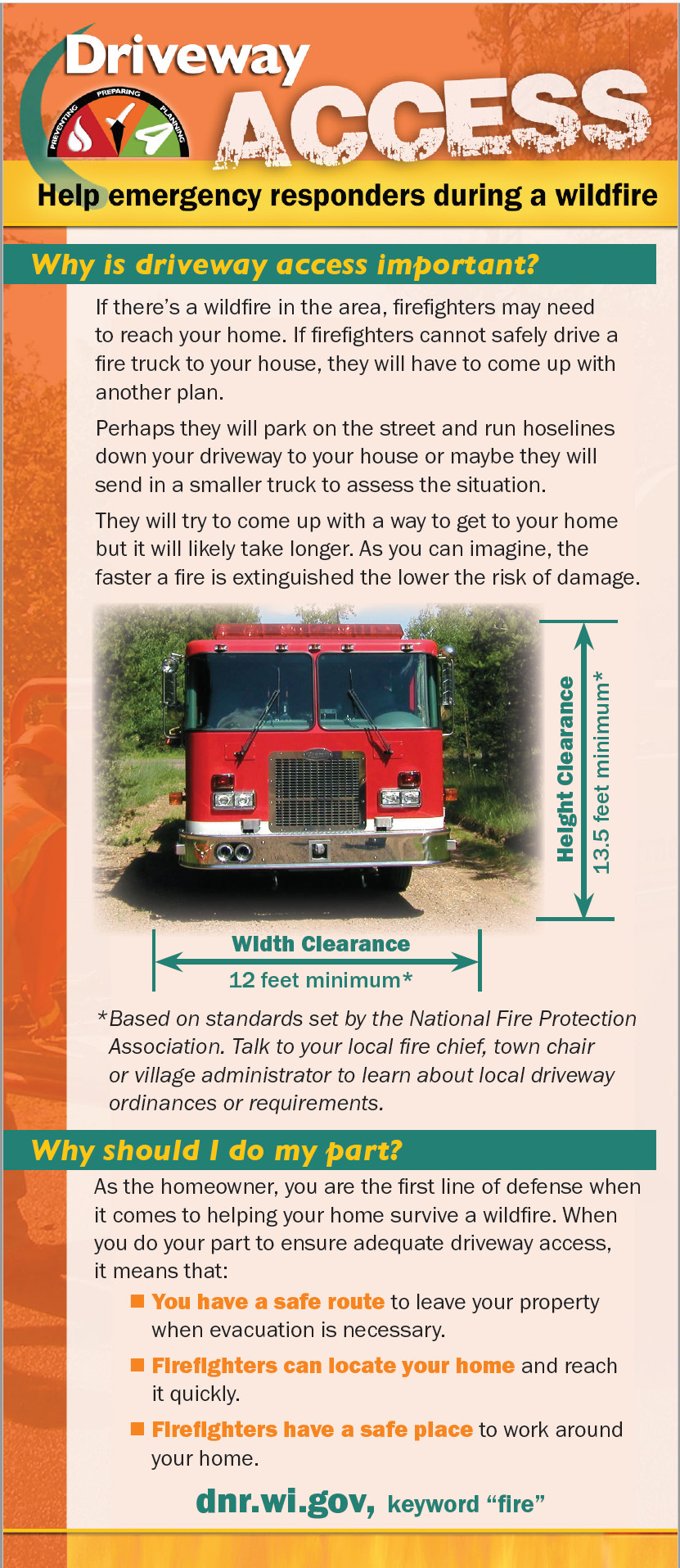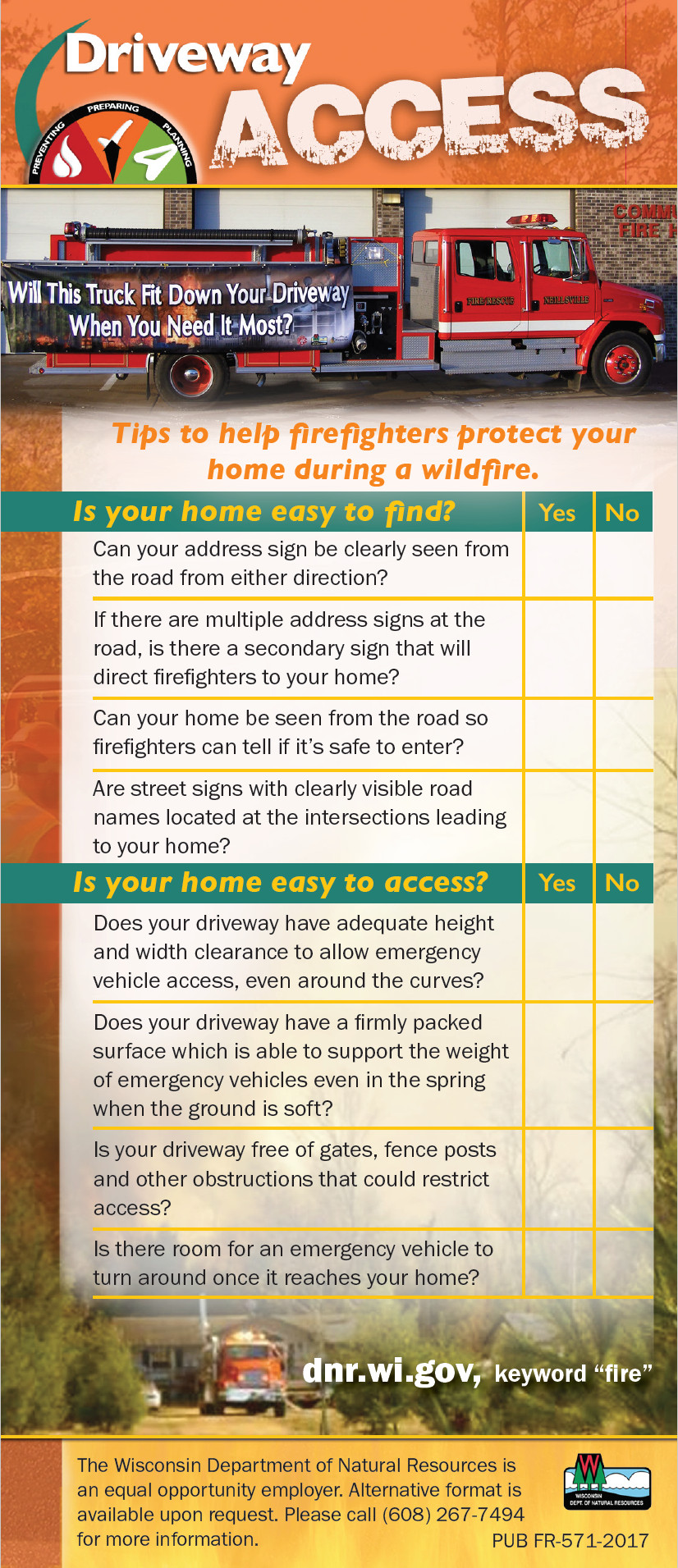 Learn more about how you can protect your property from a Wildfire by visiting the Wisconsin Department of Natural Resource
Town of Brockway – Radon Message
Several area residents have, upon advice, tested for Radon and found their numbers far higher than the EPA failure standard. While Radon (and other soil gases) are often / generally higher in the Winter; these failing readings were in Spring and Summer…so the Winter Vs have likely been even higher. Click here to learn more …..